MELROSE HIGH SCHOOL FOOTBAL SIGINING DAY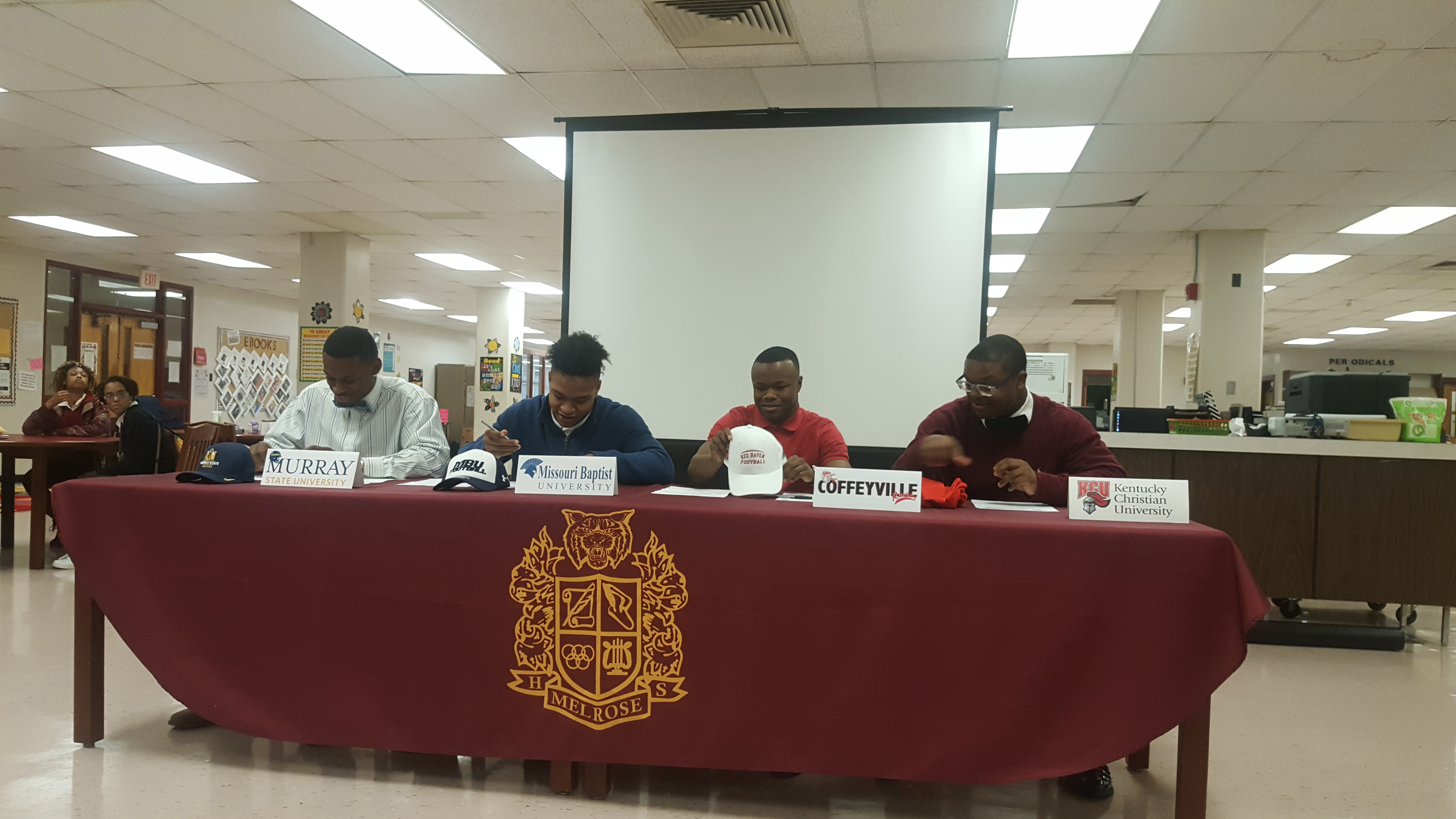 Anthony Robinson
Four very talented young men from Melrose High School, in Orange Mound, Tennessee, are fortunate enough to leverage their football talents for a higher education. I was granted the privilege of shadowing the Melrose Golden Wildcats for the past two seasons.  Over that two years a lot has happened.  Despite all the negative events that made headlines, the Golden Wildcats football team transcended the pitfalls of inner city problems.
Some may measure success by wins and losses or maybe even trophies.  The Melrose Golden Wildcats may not have won any trophies but  this past season but the season was still a success.  That team of young men decided to spend their evenings on a football practice field instead of the in streets committing acts of crime and mischief.
While on that field they learned lessons of discipline, teamwork, and the results of hard work.
"Football will end one day, but your education will stay with you." -Coach Ford-
As Deshaun mentioned in the video above, "It's hard growing up in the streets of Memphis".  Long gone are the days of the only way out of the hood being to play sports , sell dope , and rap music.  Although football is taking these gentleman to a new environment, it is the education they receive that will make the ultimate impact on theirs and their families life.
WeDontBluff.net will follow these young men and their collegiate careers and keep you informed.
Deshaun Staples – Kentucky Christian University
Kendrick Jones – Coffeeville Community College
Michael Malone – Missouri Baptist University
Dequan Dallas – Murray State University