[PHOTOS] Senior Night at MUS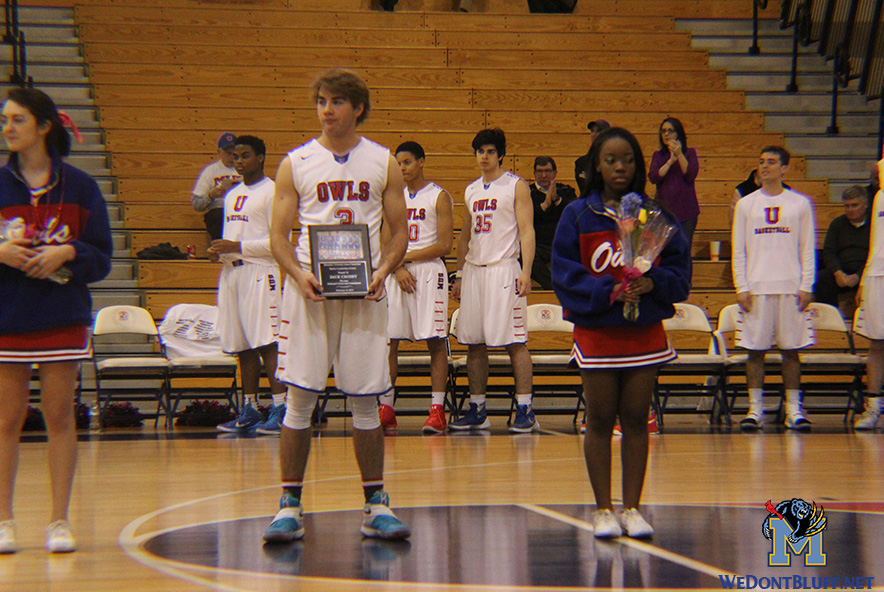 While most people were out wining and dining on February 14th, it was senior night at MUS basketball OWLS.
Jack Crosby, Josh Gray, Ogonna Oraedu, Josh Tyler, Alex Salazar, and Luke Wilfong are the seniors on the team.
Ariel Bulloch, Josie Campbell, Emily Cohen, Mae Harrison, Gracie Meeks, Daisye Rainer, and Anna Ray are the MUS senior cheerleaders.