Z-Bo Makes Better Deals Than "45"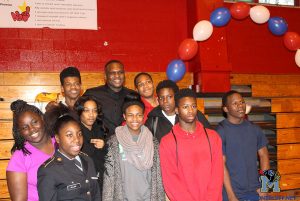 Last month Zach Randolph made headlines when he was arrested and charged with resisting arrest and P.W.I. Marijuana.  His face was plastered on TV Screens and his name was dragged through the mud.  All type of people with no knowledge of the law or experience with the legal system  assumed the worst  but hoped for the best.
Anybody with an average amount of common sense would have known that Zach would straighten out this gross understanding and clear his name.  And that's exactly what happened today.  Mr. Randolph will be on diversion.  The Marijuana charge was dismissed, he will have to serve 150 hours of community service, and avoid a re-arrest for 12 months.  At the end of 12 months time, if he has not been rearrested, the misdemeanor resisting arrest charge will be removed from his record.  Below is  statement from Randolph's attorney, Raymond Brothers.
"As we have said from the beginning, the reports regarding Zach Randolph were false and misleading.  After being accused of marijuana possession, all charges have been dropped.  He was never arrested with any marijuana in or on his possession.  He has been cited for delaying a police officer.  It's defamatory for someone to say anything to the contrary."
Let me remind of the Zach Randolph we all know and have grown to love.