30th Annual Southern Heritage Classic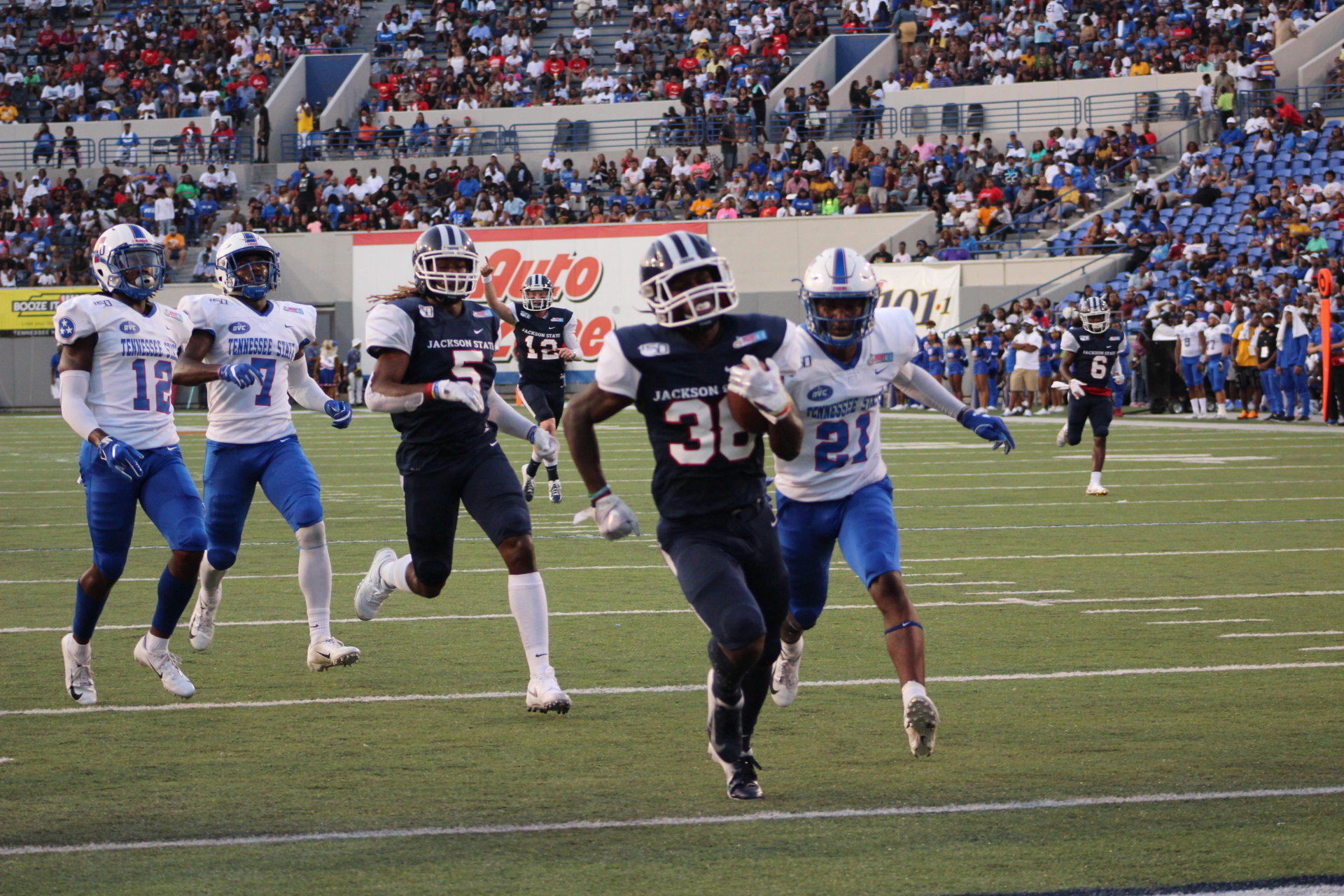 Everyone that attended the game today was happy that it did not rain like it did last year. I myself was happy that we left 2 hours early and fought traffic to only get to the stadium with 45 mins or so to spare before the game.
I say all of that to say this, If you were late to this game you missed alot. Tennessee State (TSU) wins the toss and elects to kick the ball off to Jackson State (JSU) which resulted in a 65 yard Kick-Off by Kaleb Mosley kickoff 65 to the JSU 0 when Littles, Josh Littles returns it 100 yards for a Touchdown on the first play of the game. 10 seconds later a 61 yard Kickoff by Adrian Salazar was returned by TSU Chris Rowland to tie the game.

I watch a whole lot of football and I havent seen back to back kick-off returns in a long time if ever. TSU battled back after halftime but was not able to catch up losing to JSU 49-44.