Coach Hardaway Coaches Tigers Past Vols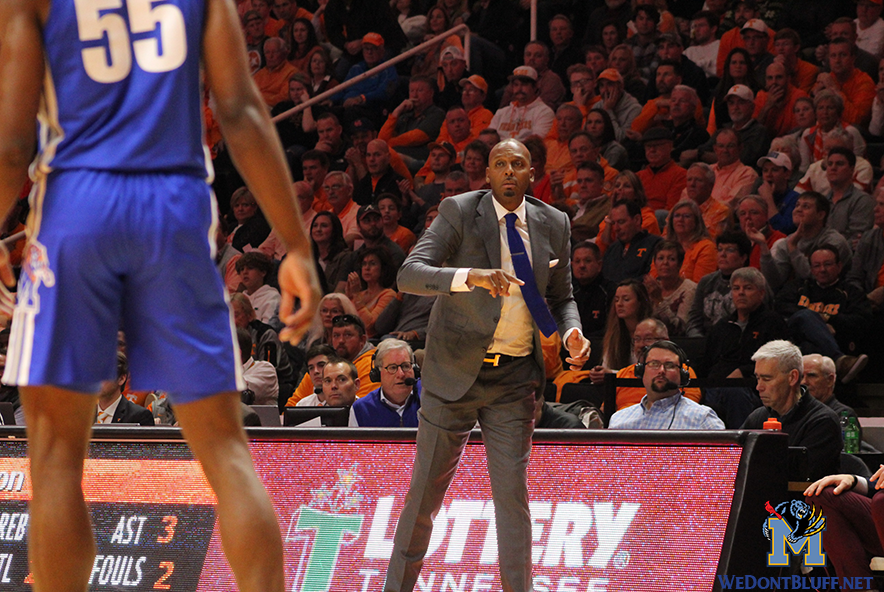 Where shall I begin? Penny can't coach. The Tigers won't win games without Wiseman.  The Tigers can kiss their National Championship aspirations good bye.  
Seriously, where do we start wit the Tigers victory over the Voulnteers.
How about we start with the fact that prior to Saturday's match up the Volunteers had won their previous 31 games in Thompson-Boling Arena.
Or we could go with those that said that this would definitely me the 1st game the Tigers would lose without James Wiseman.
Or maybe Rick Barnes agreed to the series with the Memphis Tigers when Tubby Smith was the coach and he knew they he had a better chance at being victorious in the three game series. Now that Anfernee Hardaway is the coach and he realizes that the last two in the series will have to come The Harder Way, he don't want that pressure in his life.
Entering Saturday's game the Tigers averaged 82.1 points per game. If I told you that Tennessee was able to hold the Tigers to 51 points who would you think won?
Penny Hardaway became the first Tiger Basketball in program history to win in Knoxville. During his post game remarks, Hardaway apologized for his part in the back and forth between the two coaches following last years match up in the Fed Ex Forum.
The University of Memphis Tigers return to their homecourt this Saturday to host the Jackson State Tigers.
Follow our Social Media feeds for updates throughout the game. Twitter | Facebook | Instagram | YouTube | SnapChat: WeDontBluff.net
VISIT OUR ONLINE STORE TO PURCHASE YOUR WeDontBluff.net Apparel
Subscribe to our Email list to receive most recent news updates and exclusive merchandise & apparel offers