Lady Basketball fall to IUPUI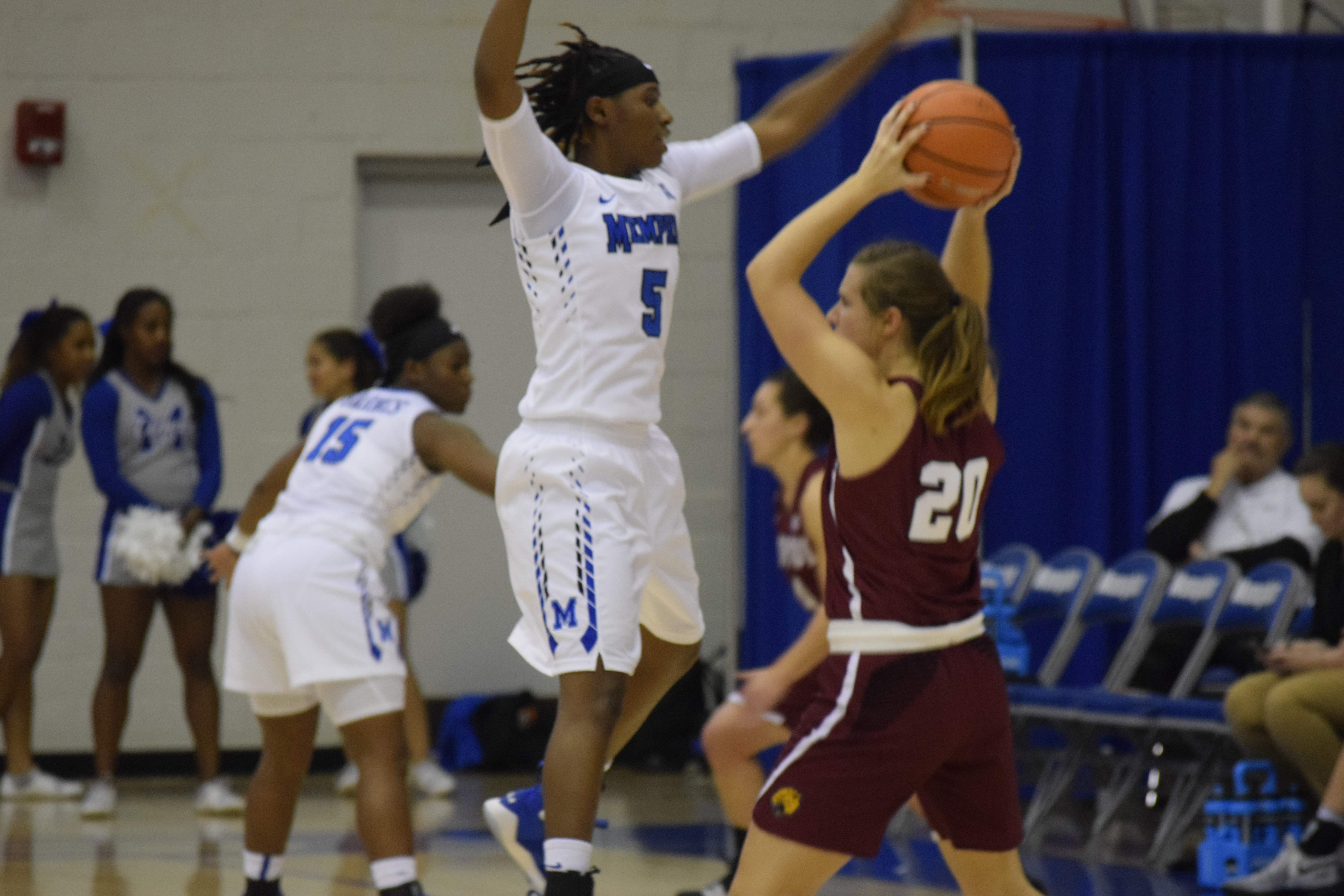 The Memphis Tigers Lady's Basketball played against the the Indiana University – Purdue University Indianapolis Lady Jaguars this Wednesday night. The game was a bit of a nail bitter for some.
With over 500 fans watching and cheering, the lady tigers put up a brave fight against their opponent but still struggled within the game. Fouls, lack of rebounds, and missed free throw shots apprehended the team from winning the game.
In the third quarter, the jaguars rushed past the lady tigers team and beat them with a score of 80-57. This puts Memphis Women's Basketball at 1-7 for this year. Last time the tigers won was against Tennessee State University for the season opener.
Some highlights of the game include Brea Elmore reaching her career-high with 25 points. It's her fifth-straight double-digit performance and sixth this season and finishing the game shooting 9-for-16 from the floor with 3 three-pointers.
Jasmine James (8) and Elmore (7) led the team in rebounding with a combined 15 rebounds.
Brea Elmore, Cheyenne Creighton, and Taylor Barnes all played over 30 mins in the game. The top leading scorers of the game were Elmore with 25 points, Creighton with 8 points, and freshman Jada Stinson with 8 points.
Up next for the Lady Tigers is A home game on Sunday afternoon against Illinois. Tip-off is at 2 p.m. at the Elma Roane Fieldhouse. You can purchase your ticket online at gotigersgo.com or in the ticket office on campus. Students get in free with valid student IDs.
Fans unable to be in attendance can watch the game live at www.gotigersgo.com/watch. Also follow the Tigers on Twitter at @MemphisWBB.