Memphis Surfs past Tulane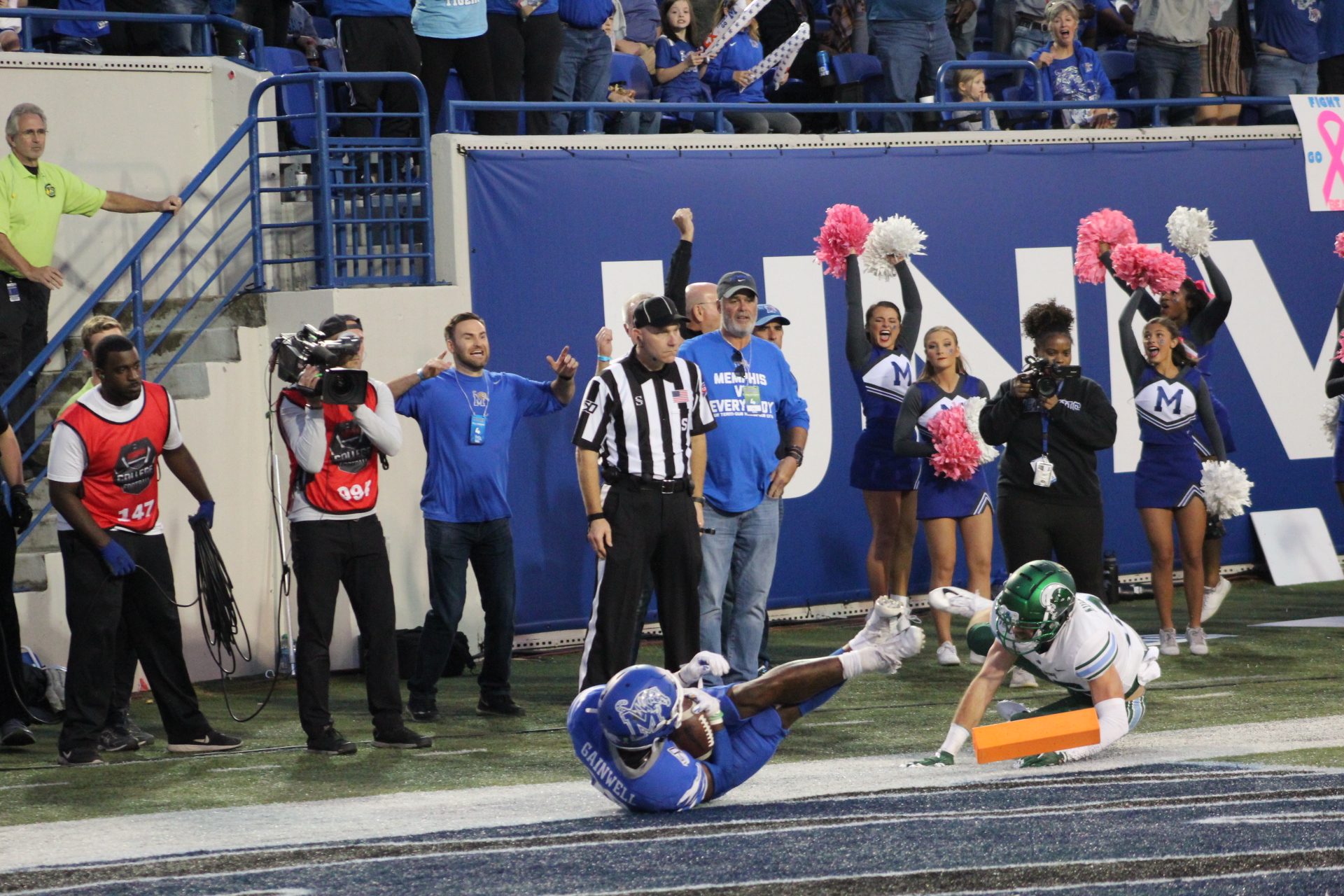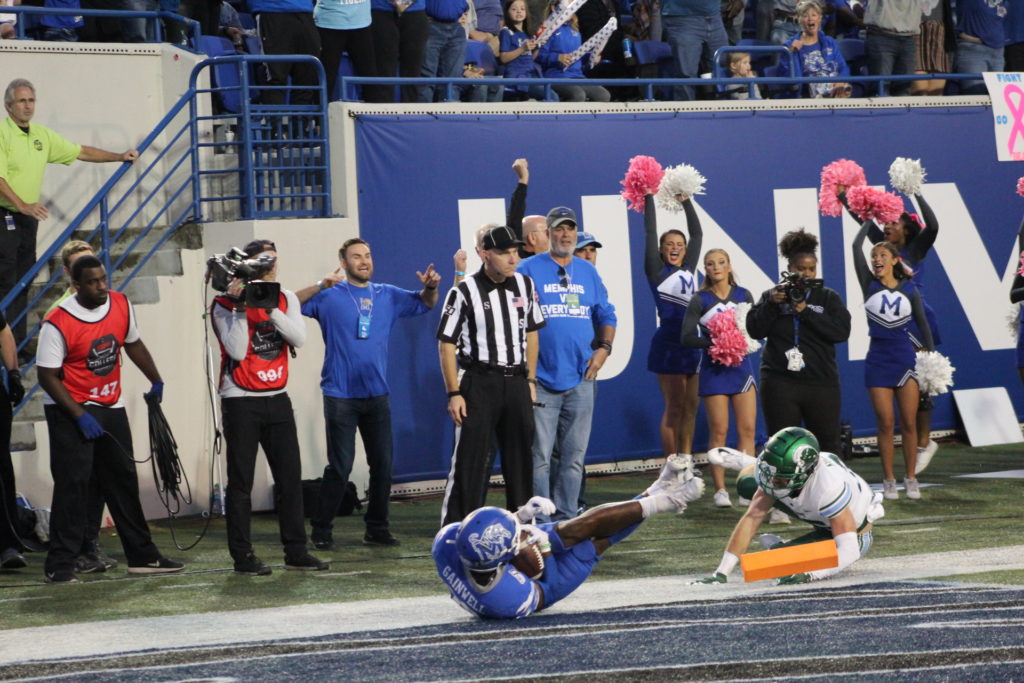 This was the only Tiger home game in the month of October and the Tigers were looking to bounce back from their first and only loss of the season to Temple last week.
On top of that Memphis lost to Tulane on the road last season so the tigers came into today's game looking for revenge.
First quarter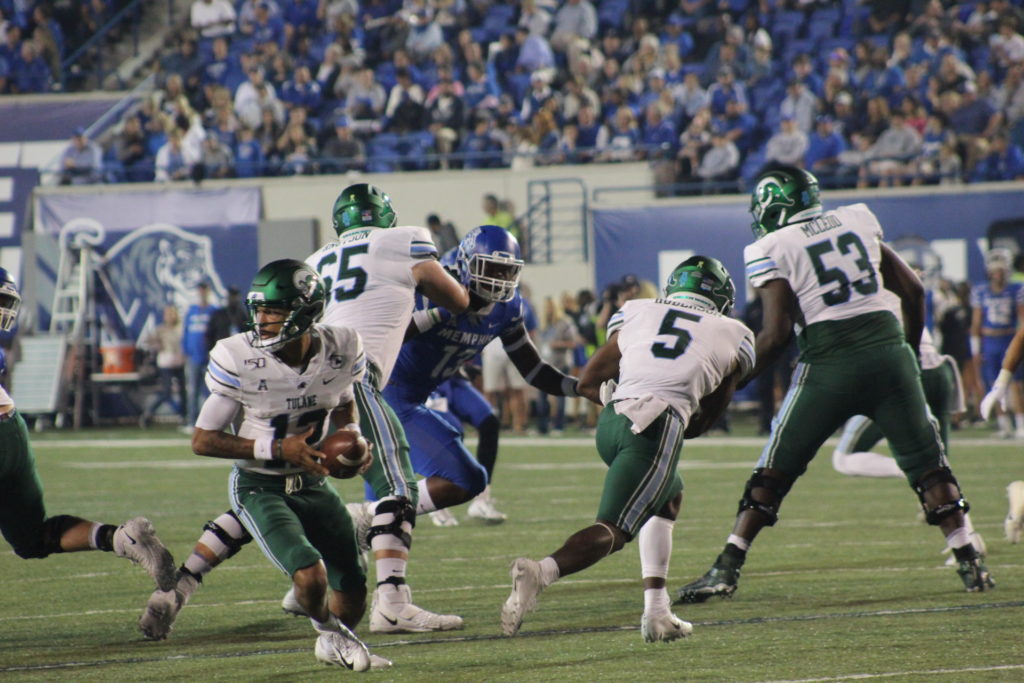 The game started out looking bad for the Tigers as "The Greenwave" went up three to zero over Memphis at the 12 minute mark and 4 game clock mins later Brady white (QB) connects with Kenneth Gainwell (RB) on a 32 yard TD pass.
Austin hall intersption turned into a Calvin Austin iii touchdown reception
Second quarter 
Third touchdown of the game is scored by Joey magnifico (TE) on a shovel pass from Brady white (QB).
Halftime score was 34-10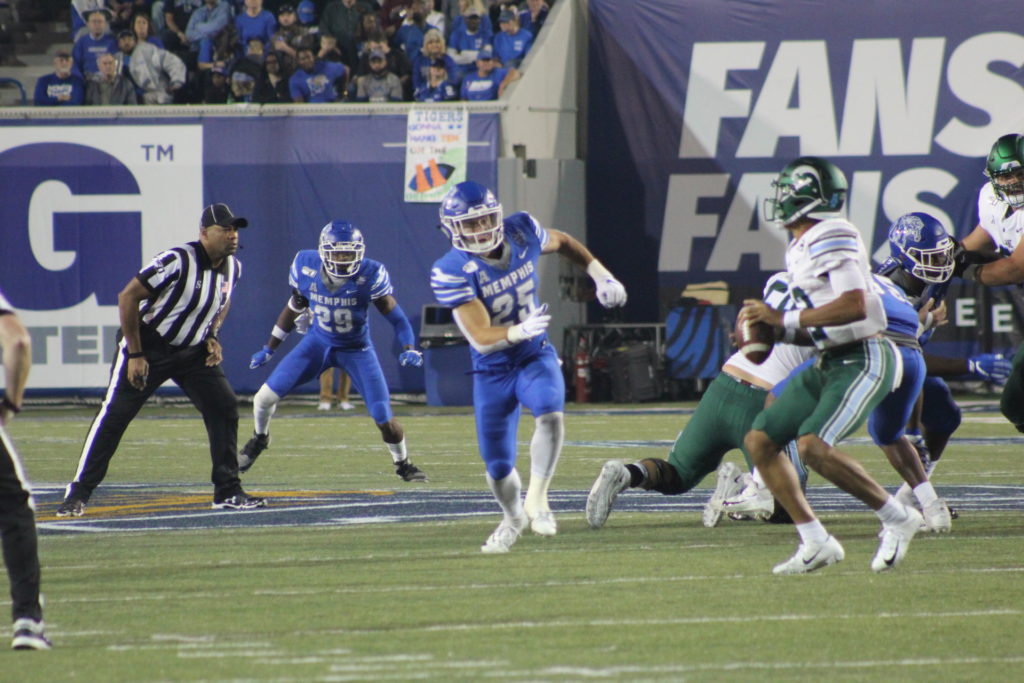 Third Quarter the Memphis defense kept the green wave for seeing the end zone.
4th Quarter the tigers continued to explode with the Memphis defense only giving up one touchdown that was highly doubtful a real score because the entire crowd disagreed, I guess the refs were feeling sorry for Tulane and threw them a bone at the end.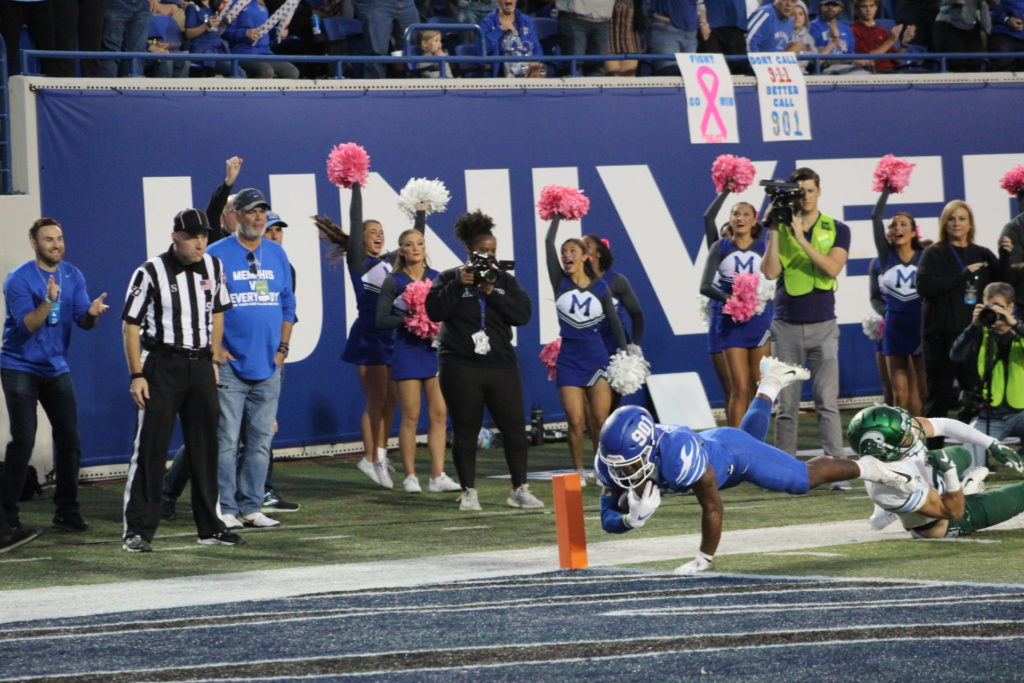 Kenneth Gainwell became the first tiger to gain over 100 yards receiving (203 yards)and rushing (104 yards).
Memphis still ended up taking the win, final Score was 47-17.