The Wiseman Effect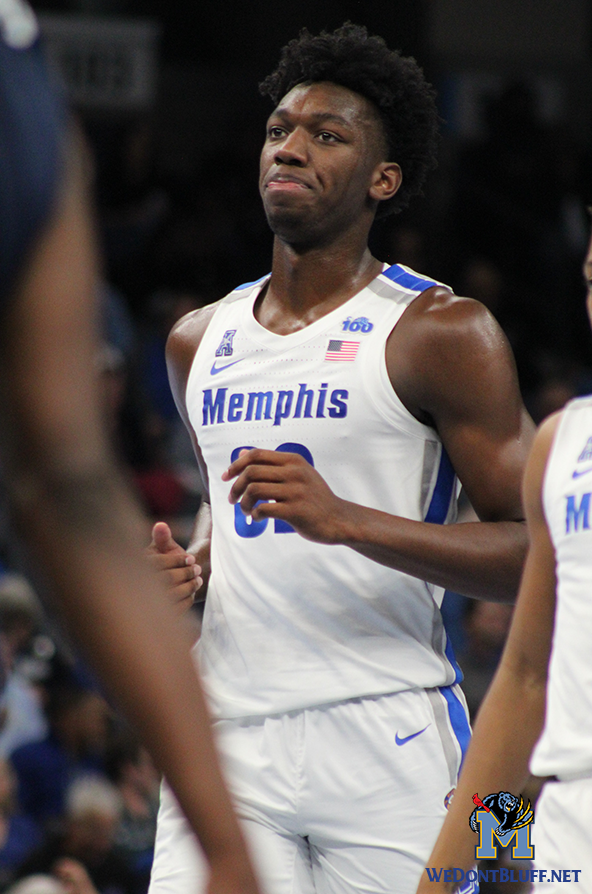 The wait is over and Wiseman is in uniform , ready to play. As predicted and previously stated by Coach Hardaway, everything is different with James Wiseman in the game. Points, assists, rebounds, and blocks are easier to come by. The fans cheer even louder every time Wiseman and the Tigers score a basket.
There was non stop excitement in the building from the moment Wiseman scored the first points of the game until the final seconds ticked off the clock. By the end of the game The Big Ticket had recorded his first double double of the season, 28 points 11 rebounds, in only 22:19.
Precious Achiuwa added 14 points and grabbed 8 rebounds.
Damion Baugh was just shy of his first double double of the season, 8 points & 8 rebounds. In his post game remarks, Coach Hardaway admitted that Baugh should have played more minutes. Considering that baugh was a perfect from the field and beyond the arch, expect him to remain in the starting line u p and to play more minutes next game.
You always hear players and coaches say that players have worked on their game and improved over the off season. The same statements were made about Alex Lomax. During the Tigers season opener it was quite evident that Lomax had indeed improved during the off season. In just under 20 minutes "The Glue Guy" scored 8 points, grabbed 3 rebounds, 2 assists, and 3 steals. As a fan, watching Lomax develop as a point guard is a pleasure to witness. I'm sure his opponents wish they could stop the elusive guard from breaking down their defense and attack the rim. And if he can't get to the rim, Wiseman can. It's obvious that these two are happy to finally be reunited on the court.
The Tigers are back in action Friday night inside of Fed Ex Forum when they take on UIC in their first game in the Barclay Center Classic.
Follow our Social Media feeds for updates throughout the game. Twitter | Facebook | Instagram | YouTube | SnapChat: WeDontBluff.net
VISIT OUR ONLINE STORE TO PURCHASE YOUR WeDontBluff.net Apparel
Subscribe to our Email list to receive most recent news updates and exclusive merchandise & apparel offers