TIGERS WORKIN' OUT THE KINKS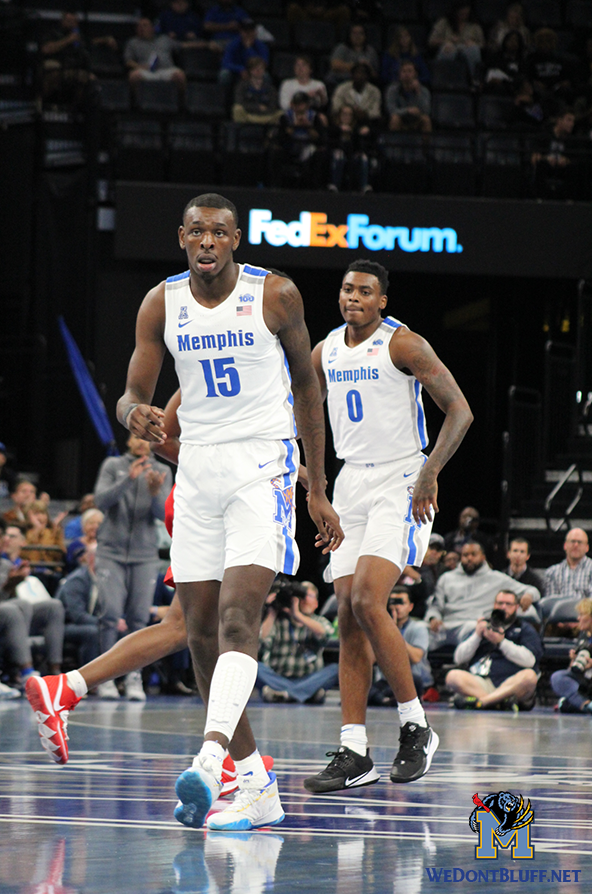 We've all been wondering what this years Tiger Basketball team would look like this year. Who will start? Who would play what position? What style of offense would they run? Any special uniforms/shoes? Will Penny wear Gucci belt?
We got an answer to some of those questions at the exhibition game vs Christian Brothers.
Who will start?
As many suspected he would, Hardaway started five freshman. DJ Jefferies, Boogie Ellis, Damion Baugh, Lester, and Precious
Who would play what position?
Without James Wiseman in the line up it's just different. We won't get a true look at the Tigers until the season opener against South Carolina State.
What style of offense would they run?
Started out as a fast paced transition offense. Coach didn't like how that was working so he slowed it down and started running set plays.
Any special uniforms/shoes?
As of tonight, the only new thing is the court.
Will Penny wear Gucci belt?
No, It was Hermes.
DJ Jefferies scored the first points of the season for the Tigers.
Precious Achiuwa was the games leading scorer with 22 points. After scoring only six points in the first half, Achiuwa was a bit more comfortable playing with his team mates and the game started to come to him a little easier. Precious was also the games leading rebounder with one shy of a double double. He also registered blocked four shots and one steal.
Lance Thomas and DJ Jefferies scored 12 points each and Alex Lomax contributed ten points to the Tigers 86-53 victory over Christian Brothers. Thomas' stat line was quite impressive. After having yo sit out last year he was ready to show and prove what he bring to the team. In 21:01 minutes , in addition to his 12 points, he snagged four rebounds, blocked four shots, and got 1 steal. His 12 points came on 4-5 shooting from the field, a perfect 2-2 from the free throw line , and also a perfect 2-2 from beyond the arch. His production will undoubtedly be a reliable weapon for the Tigers throughout the season.
The Tigers are back in action again Monday night in their final exhibition game against Lemoyne-Owen College. The Tigers open the regular season at home on November 5th when they host South Carolina State.
The Tiger Football team will be on the road this weekend at Tulsa.
Follow our Social Media Feeds for updates throughout the game. Twitter | Facebook | cInstagram | YouTube | SnapChat: WeDontBluff.net
VISIT OUR ONLINE STORE TO PURCHASE YOUR WeDontBluff.net Apparel
Subscribe to our Email list to receive most recent news updates and exclusive merchandise & apparel offers.