When a coach loves his wife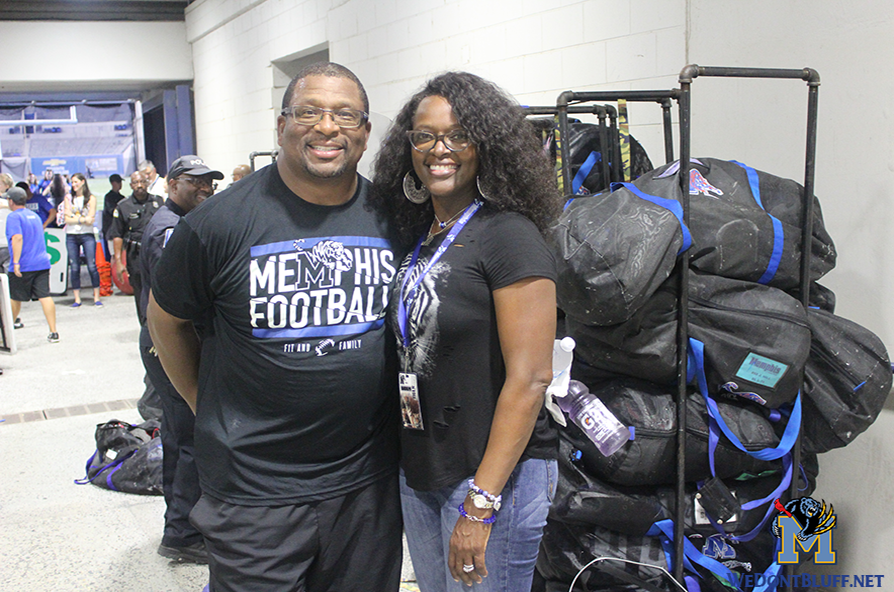 Tomorrow (3/17/18) marks the beginning of the next chapter in Tiger Football, Sprig Practice.  One thing stood out to me last season, Mia Rudolph was always there outside of the locker room waiting to congratulate her husband, Coach Paul Randolph.  Today I had a chance to catch up with Coach Randolph and ask him about who he affectionately refers to as his best friend.
Follow our Social Media Feeds for updates throughout  the game.
 Twitter | Facebook | Instagram | YouTube | SnapChat: WeDontBluff.net
VISIT OUR ONLINE STORE TO PURCHASE YOUR WeDontBluff.net Apparel
Subscribe to our Email list to receive most recent news updates and exclusive merchandise & apparel offers.