Bulldogs No Match for the Tigers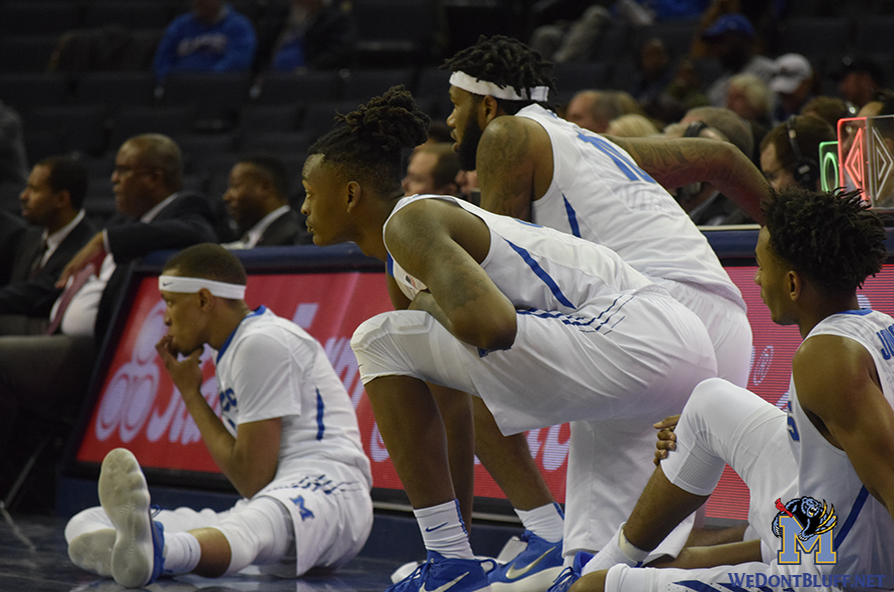 Last week it was the Samford Bulldogs and today it's the Bryant Bulldogs.  The 1-8 Bulldogs are looking to get their second win of he season against the  Tigers, while the Tigers look to improve to 6-2 and remain undefeated at home.
For the first time this season, Coach Smith has tweaked his starting lineup.  Jamal Johnson is inserted into starting lineup replacing Kareem Brewton.  Not only is Johnson a  3 point threat, he also has a knack for making buzzer beaters.  It was Johnson last second acrobatics and free throw that  gave the Tigers the victory over the Samford Bulldogs.  Well, today he knock down another beater to end the first half.
Karim Azab saw his first  minutes as a Tiger.  He only played 8 minutes.  Azab is out of game shape due to an injury.  As the season progresses and his conditioning improves, he will see more playing time.  Standing 6'10" his presence in the lane will definitely benefit the Tigers  against bigger teams.   True enough Bryant University is struggling for wins right now, however instead of playing to the competition the Tigers played to their potential.  Memphis trailed by as many as 5 ive points early in the first half and their biggest lead of the game was 27 points.
Four Tigers finish the game with double digit scoring.  Jeremiah Martin lead the way with 24 points, 7 assists, 2 blocks, and 2 steals.  The sharp-shooting freshman, Jamal Johnson, went 6-11 from beyond the arc scoring 18 points, grabbed 4 rebounds, 2 assists and 2 steals.  Mr. Consistency (Kyvon Davenport) filled up the stat sheet  with 15 points, 5 rebounds, 4 blocks, 2 assists, and 1 steal.  Jimario Rivers was the closest to a double double with 11 poiints, 6 rebounds, 4, assists, and 2 steals.
Your University of Memphis Tigers improve to 6-2 and still remain undefeated in the FedEx Forum this season.  The total attendance for the game was 4,373.  The Tigers are back in action Tuesday night against the 9-1 Albany Great Danes.  Over the past two games, dogs have not been able to beat Tigers.  Hopefully the trend continues on Tuesday night.  COME OUT THIS COMING TUESDAY NIGHT TO SUPPORT YOUR MEMPHIS TIGERS!!
VISIT OUR ONLINE STORE TO PURCHASE YOUR WeDontBluff.net Apparell
VISIT OUR ONLINE STORE TO PURCHASE YOUR WeDontBluff.net Apparell
Subscribe to our Email list to receive most recent news updates and exclusive merchandise & apparel offers.
Come Socialize With Us!! Twitter | Facebook | Instagram | YouTube | SnapChat: WeDontBluff.net