Jeremiah Martin Leads The Tigers To Victory!!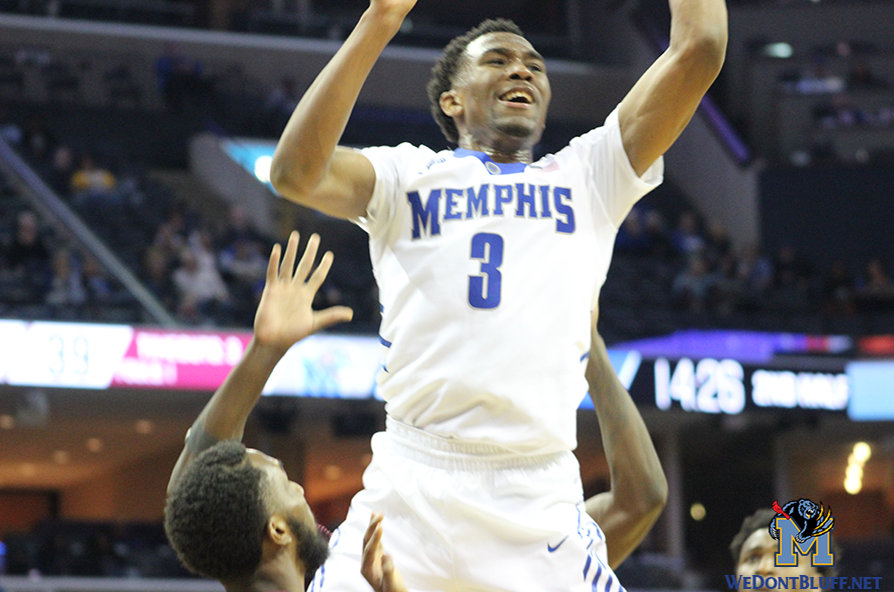 The starting five for the home opener were Kyon Davenport , Jeremiah Martin, Jimario Rivers, Kareem Brewton, and Mike Parks.  Davenport (13) and Martin (26) were the only two Tigers to finish in double figures.
The Tigers fell to a 14 point deficit in the first half.  With 7:37 left in the first half, Jeremiah Martin sinks a three pointer.  It was at this precise moment that he put his team on his back and led them to victory.  For the next two minutes he went on a 10-2 run against the entire Trojan Team.  Martin headed to the locker room at halftime as the only player in the game to  reach double digit scoring. The Tigers close the scofring gap from 14 point to only trail by 5 at the half.
Kyvon Davenport says, "The message at halftime didn't change.  Coach Told us that is we played the second half like we finished the first half, that we  should win the game."
Tigers get right back to business in the 2nd half and begin chipping away at  the Trojans lead.  Jeremiah Martin makes good on two free throws, Jimario Rivers throws down a dunk, followed by five more poijnt s from Martin.  This brings the score to 36-37.  The Tigers taste blood and the, now cheering, crowd can sense that a victory is within grasp.
The Tigers get within one point of the Trojans a couple of times and even manage to tie the game.  a couple of times too.  With 6:33 left in the game,  Raynere Thornton lays the ball in to even the score at 53 a piece.  Kyvon Davenports jumper is what finally gave the Tigers their first lead of the game.  (55-53)  From there,  the Tigers willed their way  to their first victory of the season in front of  7, 224 fans.
The Tigers have an entire week to prepare for their next game which is against New Orleans next Tuesday at FedEx Forum.  For those wanting to attend the game or support the Tiber Basketball Team, CLICK HERE  for more information.