Memphis Defeats UConn at Homecoming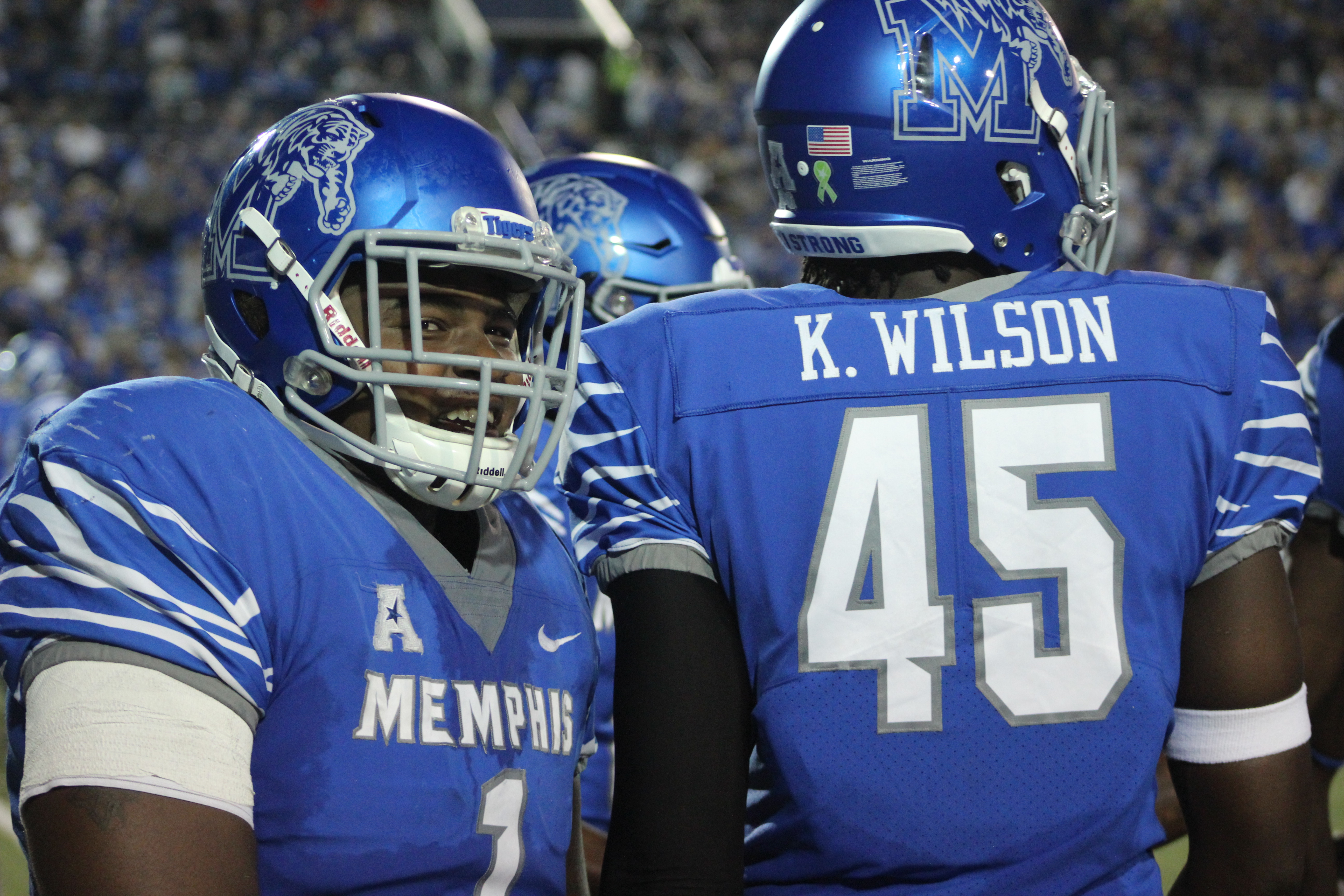 By: Dominique Frost
Yesterday, The University of Memphis Tigers had a successful homecoming game against UConn. Earlier this week, at the press conference Tigers Head Football Coach, Mike Norvell expressed how the Tigers lost last week against Tulane was tough, but he ensured us that the team would be ready for UConn this week.
Joey Magnifico and Darrell Henderson kicked off the first quarter with touchdowns that ignited the energy of fans in the stadium. Running back, Patrick Taylor Jr. scored two touchdowns, Darrell Henderson scored three, and Jacobi Francis caught his first career interception. By halftime, the Tigers were still leading 41- 14.
Homecoming was Patrick Taylor's first game back since his injury, and when Darrell Henderson was asked how it felt to be playing alongside Patrick again and he responded, "with him and I both out there it is hard to stop us, I am just glad to have him back."
UConn did not touch the end zone at all the third or fourth quarter leaving the final score 55-14. "The team played at a high level, and I am proud of them. We will enjoy tonight and go back to make some corrections, but at the end of it all I want them to go out and play with the same passion, energy next week," said Norvell.
Norvell stated, "next weeks opponent is a great team, not a good one, it is a national contender, but I have faith in the young men that I get to coach." The Tigers get on the road this week to take on The University of Central Florida (UCF) Oct.13th at 2:30 P.M. CT. The game will be on ABC and ESPN2.