Tennessee vs Memphis 2018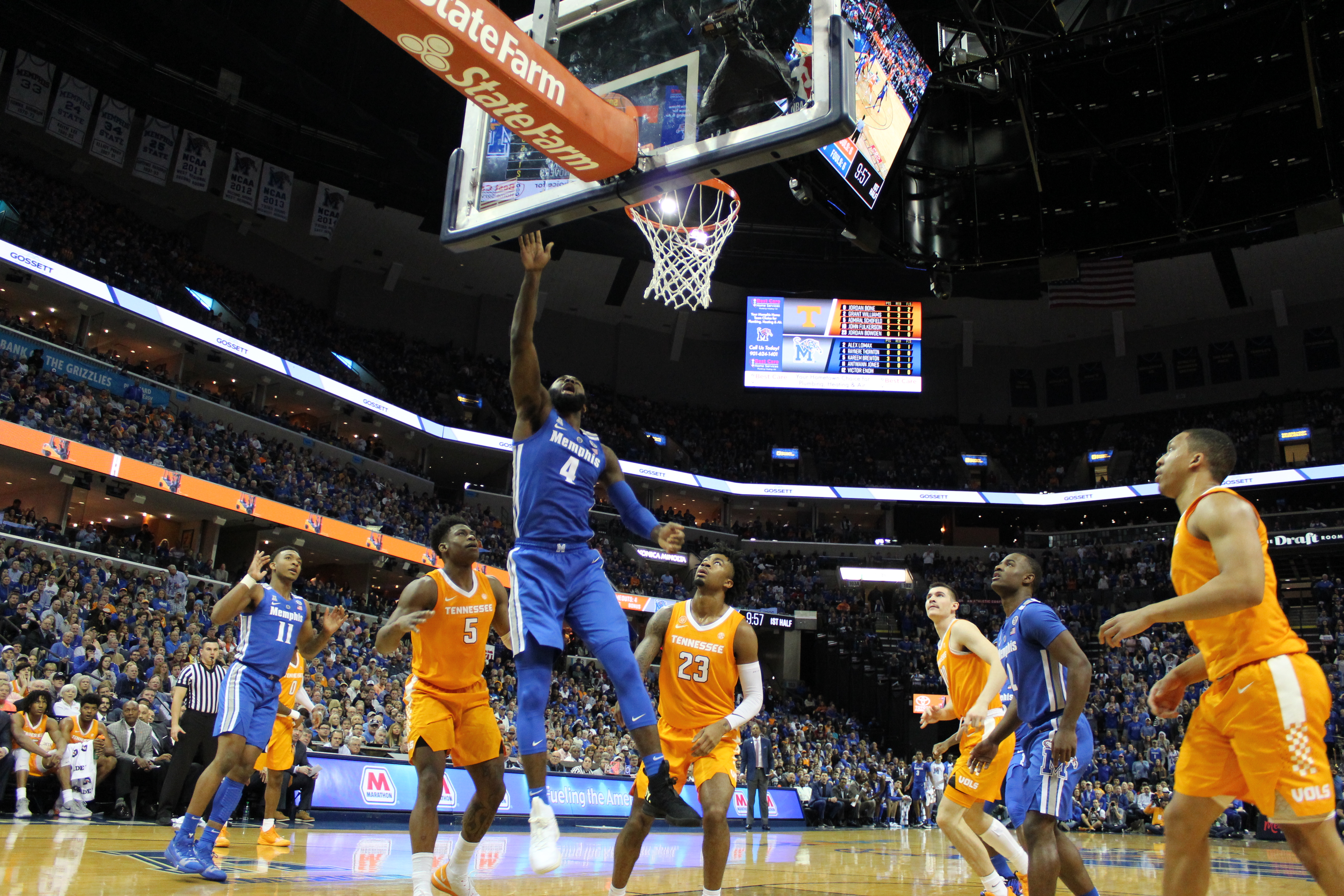 Bryant Warren for We Don't Bluff
Saturdays long awaited game vs Tennessee was well worth the wait, the tigers started the game leading but would end up trailing the rest of the game, which lead to a 10 point loss. The top performers in the game were Kyvon Davenport for Memphis with 31 pts and 4 out of 5 from 3 point range & Admiral Schofield for Tennessee with 29 points and a perfect 9 for 9 from the charity stripe.
Through out the game the fans chanted "ref you suck" several times which almost never happens, but after taking a look at the stat sheet it was as clear to me as it was to the fans that the refs did not call this game fairly.
Tennessee shot 46 free throws vs Memphis 22, both teams were aggressive but it seemed as if Tennessee got a lot of calls that they shouldn't have, including a technical foul that was called on Lomax for responding to bad sportsmanship from a Tennessee player.
Tennessee's bench even rushed the floor with fists balled up and there was no call or penalty for their actions. Coach Hardaway talks about the incident in the videos below. Non the less the Tigers played very hard and never gave up the fight vs the number 3 team in the nation.
The next meet up will be next year in Knoxville, and even though most of players were unaware of the rivalry between the teams over the years, they all agreed that the in state teams playing games against each other should become a tradition. Make sure you watch the videos below to hear more from The University of Tennessee & Memphis coaches and top performing players.