Tigers Survivie Battle With Pirates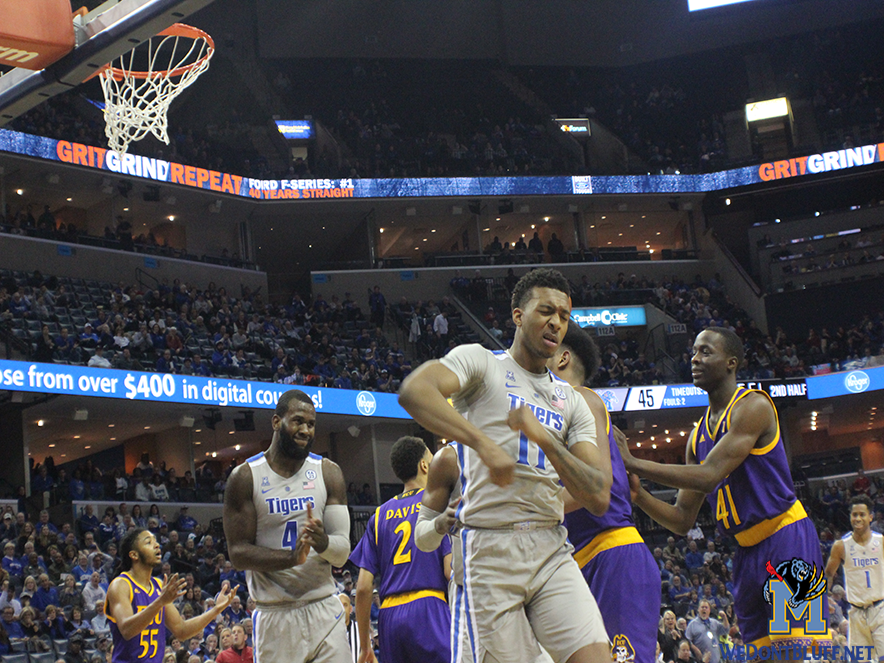 The ECU pirates are looking to string together a winning streak after a 73-71 win over Cincinnati while the Memphgis Tigers will be defending homecourt after  Houston snapped their 4 game winning streak.
Coach Hardaway started the game with an all senior line up ( Davenport, Thornton, Parks, Martin, and Brewton) instead of his usual lineup that includes Alex Lomax and Tyler Harris.  During the post game press conference, Hardaway said that he changed the line up because of a lack of intensity and focus in practice.  Problem is, it appears that the change in lineup didn't quite yield the desired result.  This was strange to me because those seniors saw this team last year and shoud've known what to expect from the Pirates.
Coach Hardaway may have had an issue with his senior starting five, but Kyvon  Davenport led the team with yet another doduble double (14 pt 11 reb). Kareem Brewton (13), Jeremiah Martin (10), Antwann Jones (10), and Isaiah Maurice (10) all scored in double figures. Although he didn't get the start, Tyler Harris led his team in scoring with 16 points.
The Tigers will be back in action this weekend when they travel to Tulane to face the Green Wave and will return home on the 19th to host the SMU Mustangs.  If you want to support the Tigers CLICK HERE.
Follow our Social Media Feeds for updates throughout the game.
Twitter | Facebook | Instagram | YouTube | SnapChat: WeDontBluff.net
VISIT OUR ONLINE STORE TO PURCHASE YOUR WeDontBluff.net Apparel
Subscribe to our Email list to receive most recent news updates and exclusive merchandise & apparel offers.