Tulsa No Match For the Tigers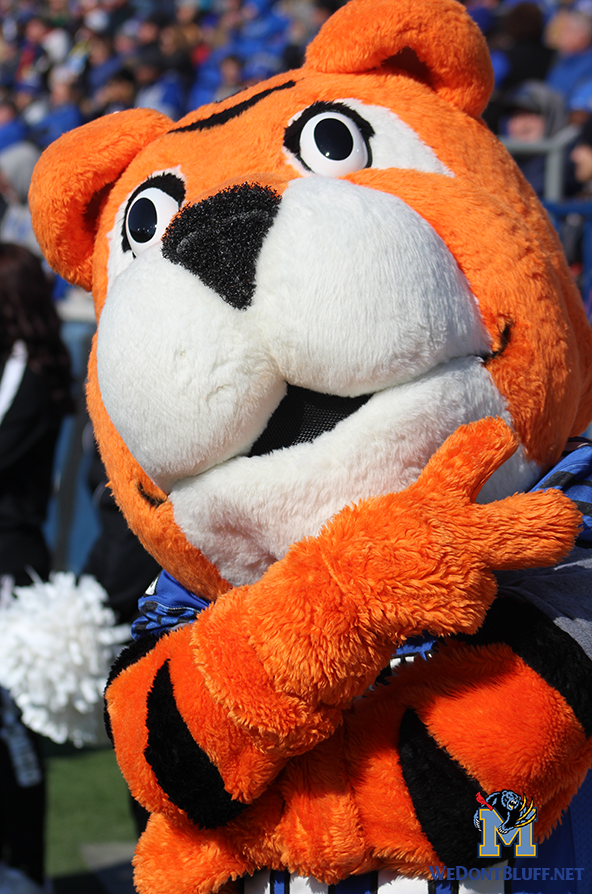 A. Robinson
Both Memphis and Tulsa football teams came into today's game riding the wave of recent wins last week. The Memphis Seniors were really looking forward to this game, hoping to avenge the last time Tulsa came to Memphis and beat Memphis 59-30 in 2016.
In the first half memphis came out fighting strong. We had 4 tigers score in the first half Riley Patterson with two field goals, John "Pop" Williams and Joey Magnifico both with reviving towndowns and Darrell Henderson with a rushing touchdown, putting the Tigers up 27-0 at the half.
Tulsa was able to reach the end zone twice in the third quarter out scoring memphis 14-7 ending the 3rd Quarter 34-14.
The fourth quarter brought more excitement for the tigers with an 9 yd TD rush by Darrell Henderson and the most explosive play of the game when Jon "Pop" Williams made a 76 yard kickoff return that brought the whole Memphis tigers squad to the field resulting in a 15 yard penalty on the next play. (Totally worth it in my opinion) seeing that it was memphis first kickoff return for a touchdown since 2016 vs Missouri St.
The Tigers were able to hold Tulsa from scoring until 11 seconds left in the 4th quarter when TAYLOR II, scored a 2 yd rushing touchdown, but the last minute score wasn't enough to win the game. Memphis ran the last seconds of the game out defeating Tulsa 47-21. With this win the tigers are now bowl eligible, lets see how this goes.
The next game for Memphis is Friday, November 16th in Dallas Texas vs SMU on ESPN2 @ 8PM.
Follow our Social Media Feeds for updates throughout the game.
Twitter | Facebook | Instagram | YouTube | SnapChat: WeDontBluff.net
VISIT OUR ONLINE STORE TO PURCHASE YOUR WeDontBluff.net Apparel
Subscribe to our Email list to receive most recent news updates and exclusive merchandise & apparel offers.