TIGERS MAKE HISTORY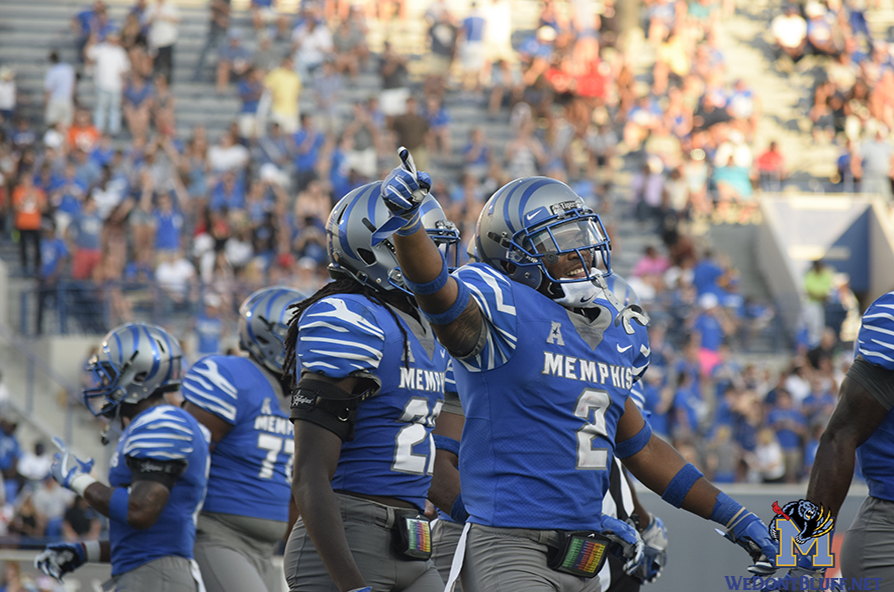 The Memphis Tigers made it their mission to make history this past Saturday against their opponent Navy. The Tigers completed that mission with flying colors.
With over 40,000 fans watching and cheering in the stadium, the team triumphed over No. 25 ranked Navy with the score of 30-27.
This is the second time the Tigers have won over a ranked opponent this season, and the first time that the tigers have beaten two ranked teams in one season in Tiger football history. The Tigers defeated No. 25 UCLA 48-45 on September 16 at home.
The game got off to a bad start for the Tigers. They fumbled the opening kickoff and allowed Navy to recover the ball within close scoring range.This allowed Navy to put the first points of the game on the board with a 23 yard field goal.
Memphis responds with the first touchdown of the game on a five-yard pass from Riley Ferguson to Anthony Miller.
Navy completed a field goal and ended the first quarter in with the lead 10-7.
Penalties and incomplete passes played a negative part in the second quarter with neither team scoring.
Halftime, the score was tied 10-10.
The Tigers came back into game with winning on their minds.
On the third play of the second half, Tigers Defensive Back Austin Hall intercepted Navy's play and returned the ball back to Memphis. Last game vs UConn, Hall was ejected for a targeting call. Due to NCAA regulations, Hall had to sit out the first half of the game.
Three minutes into the third quarter, Ferguson was sacked in the end zone for a Navy safety bringing the score to 17-12. He was seen grasping his knee after the play and training staff rushed to the field. In a post game interview, Ferguson said that he just "tweaked" his knee and had trainers examine it.
Navy scored a touchdown to take the score to 19-17.
Ferguson returned into the game in the fourth quarter and completed Memphis last touchdown of the game to Miller for 8 yards to bring the score to 30-19.
Navy returned to score a touchdown within the last minutes but Memphis defense held them off till the end.
Memphis defense was the talk of the game with forcing Navy into five turnovers including three fumbles and two interceptions.
The leading players were Austin Hall (10), Genard Avery (10), and Curtis Akins (11). The triple threat players linked together and made 31 of the team's 80 tackles. Akins and Hall each had a fumble recovery and Hall with the two interceptions.
The Tigers defeated the Midshipmen with the score of 30-27.
The football team will travel to Houston this Thursday take on The University of Houston Cougars.