James Wiseman not eligible until 2020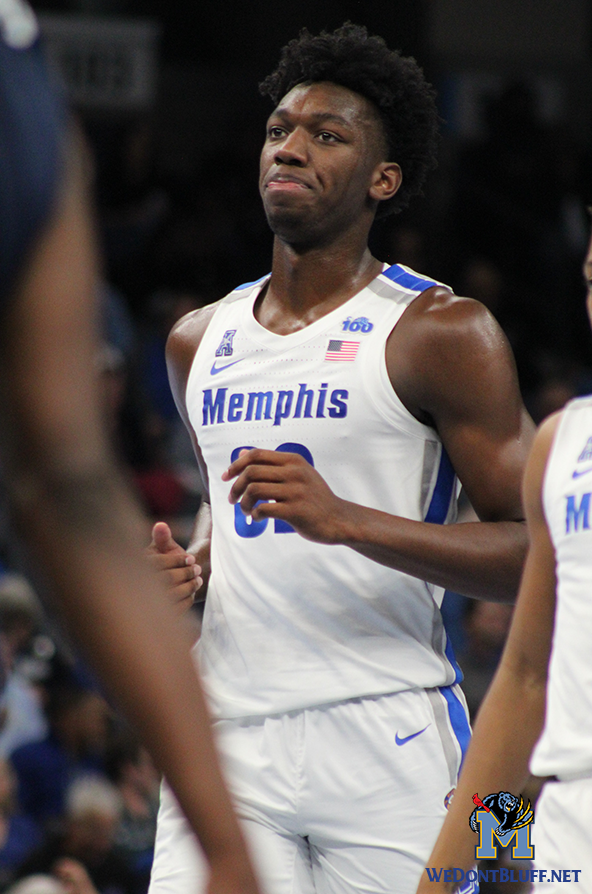 Statement from University of Memphis Athletics

Late this afternoon, the NCAA informed the University of Memphis that men's basketball student-athlete James Wiseman must be withheld from 12 games of competition, stemming from a NCAA violation several years ago. James must sit nine games for the infraction and three additional games for those in which he has already competed this season. In addition, James must pay $11,500 to a charity of his choice.

Based on case precedent, the circumstances of this case and other mitigating factors, the University will immediately appeal this decision. We expect a more fair and equitable resolution, and we will exhaust all avenues on James' behalf. James will not compete in this evening's contest.
Earlier today the NCAA handed down its decision in the James Wiseman eligibility case. After initially ignoring the NCAA and continuing to play Wiseman after he was ruled likely ineligible, the Tigers have subsequently capitulated to the NCAA and benched their best player pending reinstatement.
This is a case to too little too late and it could be worse.
If the Tigers would have ruled Wiseman ineligible when the NCAA initially said he was likely ineligible, his suspension would be likely less than 12 games. James Wiseman played the first three games of the season before withdrawing his lawsuit, against the NCAA , that resulted in a temporary restraining order against the NCAA's eligibility ruling. Those three cost approximately seven games.
This is how it could be worse. The NCAA could have suspended James Wiseman for the entire season.
Follow our Social Media feeds for updates throughout the game. Twitter | Facebook | Instagram | YouTube | SnapChat: WeDontBluff.net
VISIT OUR ONLINE STORE TO PURCHASE YOUR WeDontBluff.net Apparel
Subscribe to our Email list to receive most recent news updates and exclusive merchandise & apparel offers