Memphis Tigers Say No to BAMA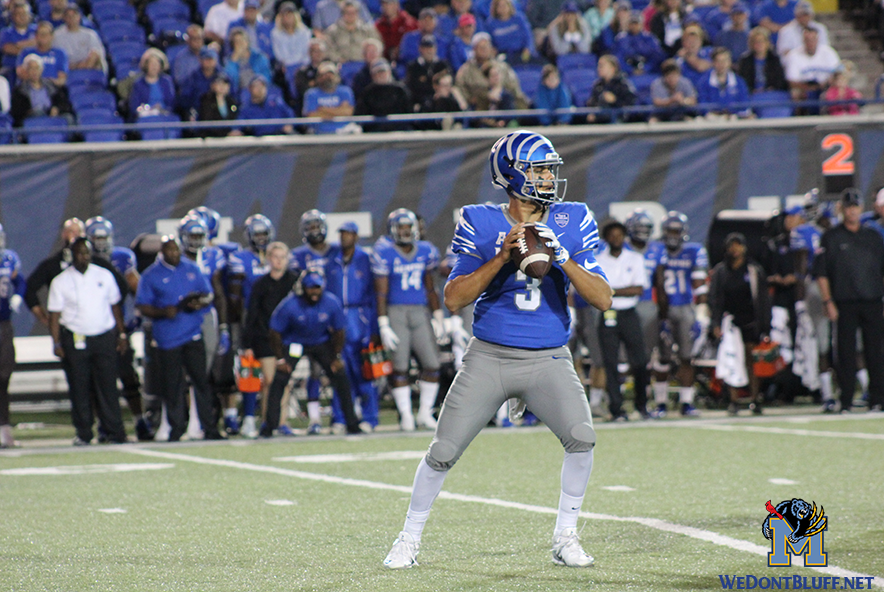 By: DOMINIQUE FROST
The Memphis Tigers defeated South Alabama yesterday evening, ending the fourth game of the season with a record of 3-1. The Tigers kicked off the first game of this season full of energy, blowing out Mercer. Then acquired an upsetting one-point loss against Navy two weeks ago while away.
After that disappointment, the Tigers turned right back around to win against Georgia State last week. Head Coach Mike Norvell recorded his 21st win Sept. 22 vs. South Alabama, matching former head coach, Ralph Hatley as the fastest to reach 20 wins by a Memphis, head coach.
Both teams started the game strong in offense ending the first quarter with a score of 7-7. By halftime South Alabama and Memphis were still duking it out, tied neck to neck at 21-21. At the end of the third quarter, the Tigers were leading in rushing yards, and Darrell Henderson, Patrick Taylor, Damonte Coxie, and John Williams all had recorded touchdowns.
Tigers quarterback, Brady White passed a total of 292 yards this game. Memphis pressed through the 4th quarter and ending strong with a final score of 52- 35, leaving Darrell Henderson only 12 yards away from having three 200 yard rushing games in a row.
Up next, the Tigers are headed to New Orleans to take on Tulane Friday, Sept. 28th at 7 p.m. Central. Wedontbluff.net encourages you to visit our site and follow us on Twitter, Instagram, Snapchat, and Facebook for the best current Memphis news.