Tigers Final Exhibition Send BUCS Home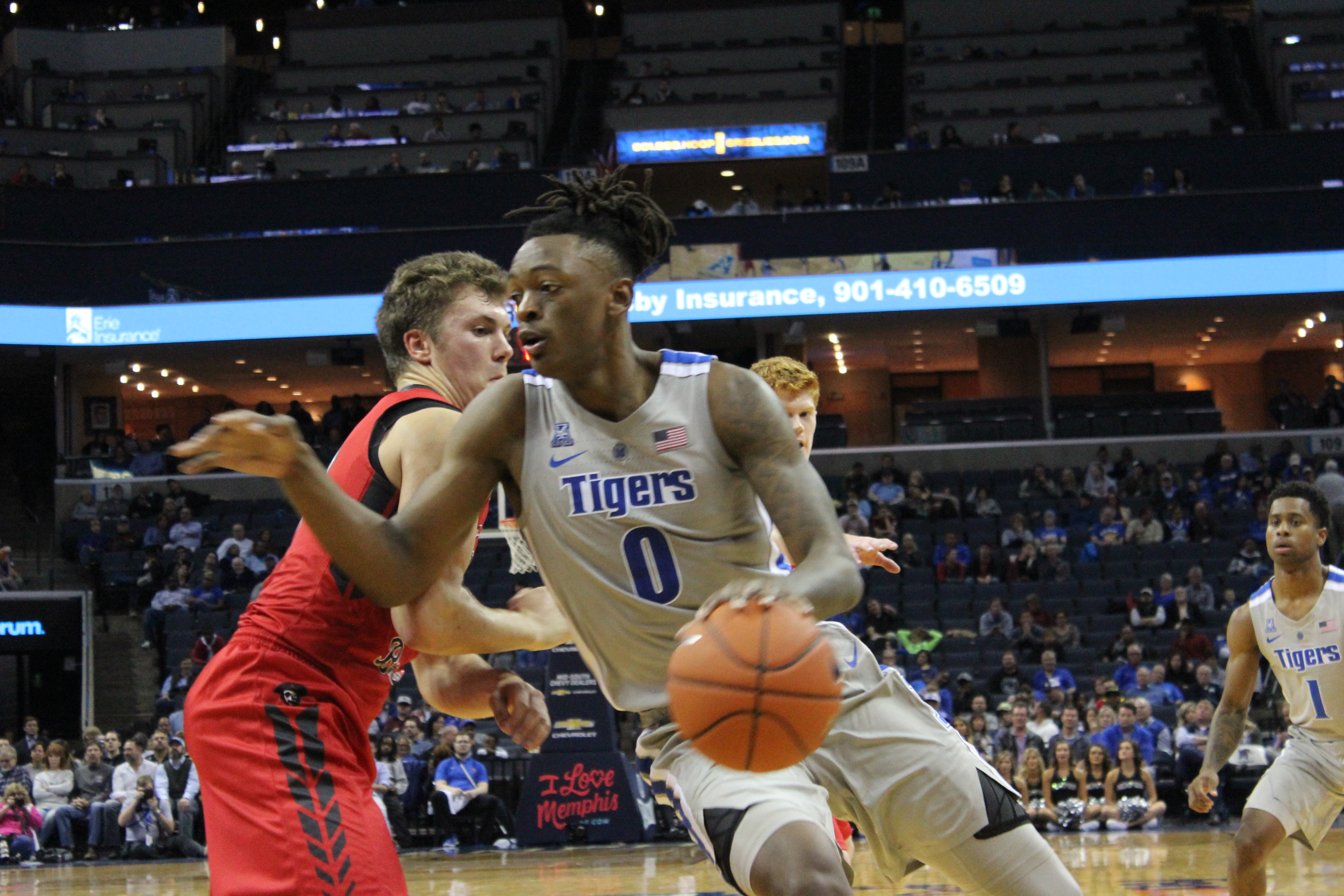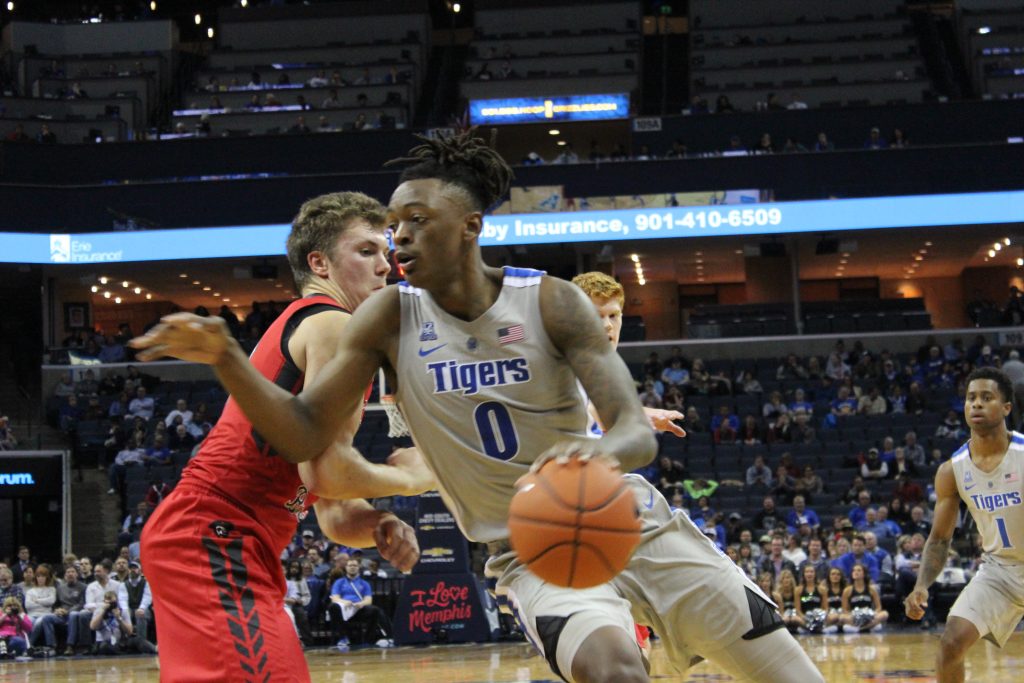 By: Dominique Frost
Multimedia Sports Reporter
On Friday, Nov. 2, 2018, The University of Memphis Tigers Men's Basketball Team defeated Christian Brothers University in their final exhibition game 95-68. Last week the Tigers trampled Lemoyne Owen College, winning by more than 60 points. Since then, the Tigers performance has been consistent, and these victories have fans excited about this season kickoff.
Head Coach, Penny Hardaway confirmed that the same starting five used for Christian Brother's game would be the same line up going into the season-opening. "The teams that we are going to play are going to come in here and try to take advantage of our size, and we're going to have to use our strengths, which is our speed. Yes, we will be keeping the same line up for now," Hardaway, said.
When Senior Jeremiah Martin, was asked if he could see a difference in performance between the two teams he responded, "Coach told us all this week this Christian Brothers game would require discipline and this verses last weeks game against Lemoyne Owen were two different styles of play," said Martin.
At the start of the first half, the Tigers fast pace offense took off dominating the court ending the first half with a 14-point lead, 44-31. Of those 44 points, 19 were from fast breaks and another 18 were made in the paint, which indicates the Tigers know how to facilitate as a unit to make buckets. However, "the one thing the team could work on is sticking to the game plan the entire game, and we will do well against any team on our schedule, "said Martin.
Kyvon Davenport's speed was unstoppable as he took off the first minute of the second half with a steal. Davenport's in his senior year; his quick feet and leadership will to take this team far. Next up, the Tigers are to take on Tennessee Tech Nov. 6th at the FedEx Forum in Memphis, TN; aired on ESPN3 at 7 p.m. Central time.