Coach Penny Wins The "1st One"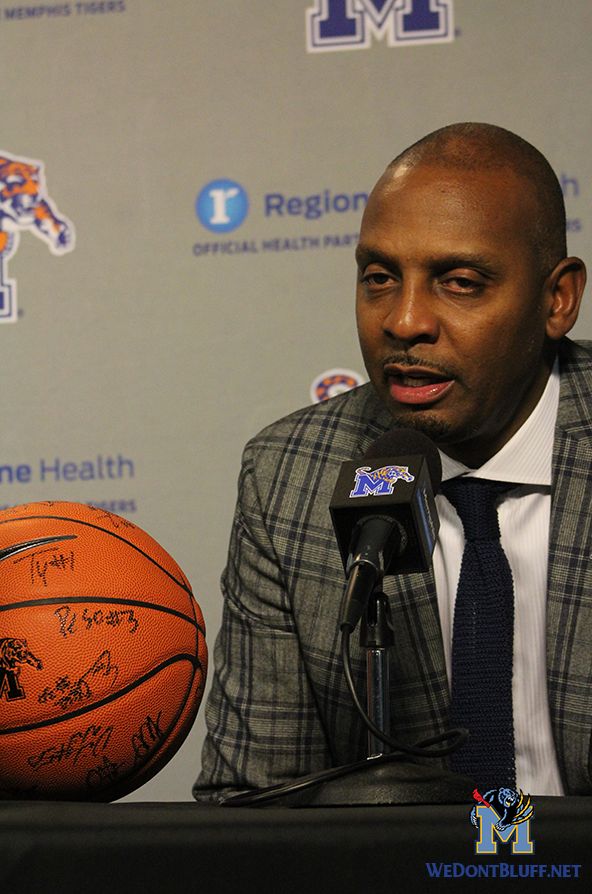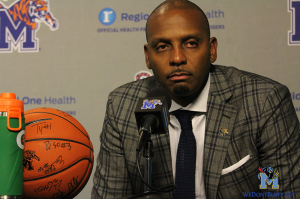 Head Coach, Penny Hardaway celebrated his team's victory by having all the players to sign last nights game ball. "A trophy, this ball will go up on a mantel in my office, I never thought I'd be a college coach," said Penny during the post-game interview.




Coach Hardaway also said that he didn't have any jitters this game either, and complimented the Kyvon Davenport and Jeremiah Martin for showcasing their leadership so well in this game. However, "with 27 turnovers and low assists, it's going to be tough. Things like this are going to happen, but we still have to perform," said Penny.
At tip off the team hit the court full of energy and speed. Davenport and Martin both were leading scorers; together they scored 31 of the Tigers 46 points. Davenport palmed the ball with a one arm dunk seconds before the shot clock closing out the first half 46-31.



The Tiger's ability to get rebounds and steadily press Tennessee Tech, man-to-man, helped them to maintain a large lead throughout this game. "We use man-to-man press verses using zone press because by going hard man-to-man we make the other team fatigue, which gives us leverage to get a steal or turnover possibly," said Davenport who ended last night's game with a stunning 30 points.


All in all, Memphis kicked off their seasoning opening with a victory, defeating Tennessee Tech 76-61. Up next to play LSU on Nov. 13th in Baton Rouge, LA.  SEC Network will air the game at 6 p.m. Central time. Be sure to visit www.wedontbluff.net to view the University of Memphis Men's Basketball Schedule 2018-19 for upcoming games. #GOtigersGO
Follow our Social Media Feeds for updates throughout the game.
Twitter | Facebook | Instagram | YouTube | SnapChat: WeDontBluff.net
VISIT OUR ONLINE STORE TO PURCHASE YOUR WeDontBluff.net Apparell
Subscribe to our Email list to receive most recent news updates and exclusive merchandise & apparel offers.